Posted on
By Feed Pet Purveyor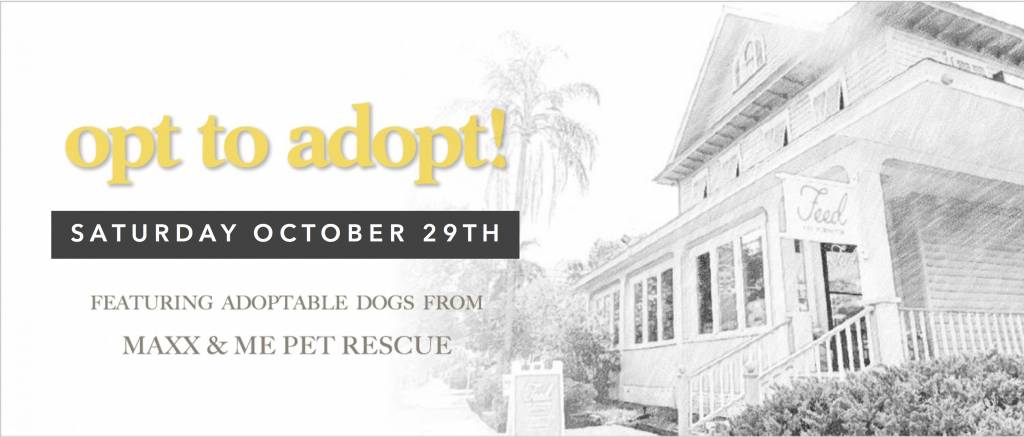 Come on down to Feed Pet Purveyor Saturday October 29th and visit with adorable adoptables from Maxx & Me Pet Rescue
Fill out your adoption application before the event Adoption Form

Want to make a donation? Donate Here

Maxx & Me Pet Rescue is a Non-Profit (501c3) organization that is 100% volunteer staffed, foster-based, canine and feline rescue and adoption organization dedicated to the well-being and deserving care of animals – large and small, young and old, healthy and in need.

Feed Pet Purveyor will be collecting donations on behalf of
Maxx & Me Pet Rescue from now until our adoption event on October 29th.

Any item purchased from our store for Maxx & Me Rescue will receive 10% off as well as a 10% discount off your next purchase with us.