Posted on
By Feed Pet Purveyor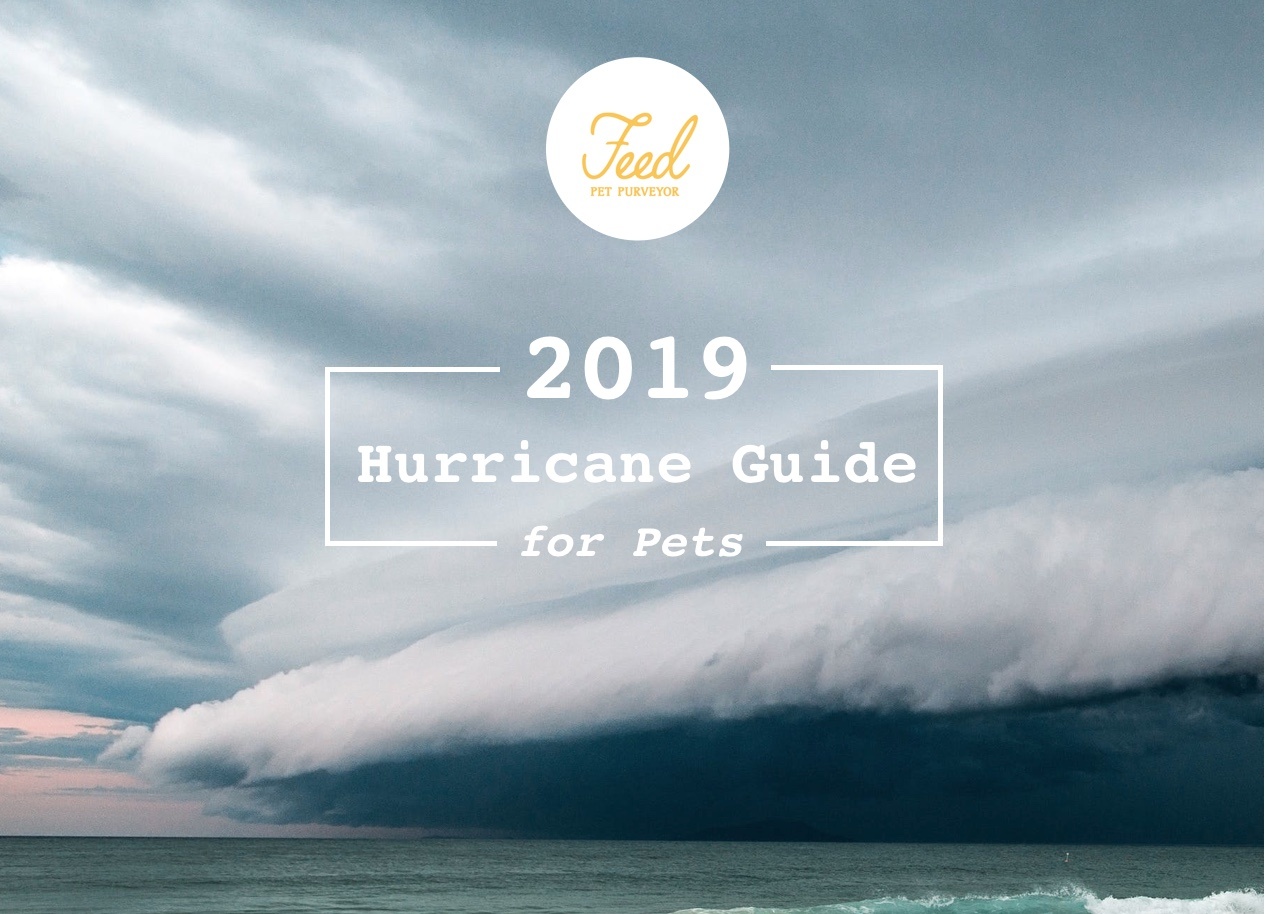 Don't get caught without a plan this storm season. Get organized ahead of time for you and your pet during the 2019 Hurricane Season
 Our 2019 Hurricane Preparedness Checklist 
1. Pet Shelter:
Make sure you have a crate or carrier large enough for your pet to stand and turn around in. You may also want to bring your pet's bed or blanket for added comfort.
2. Food:
Be sure to have enough food for at least a week. Freeze-dried mixes are an excellent option for real and raw food feeders during the state of an emergency where frozen or fresh alternatives are not a viable option. 
3. Supplements:
It is very common for our pets to also feel the same stress as we do during emergency scenarios. During these times you may want to consider relieving some of your pet's tension with a natural calming supplement. 
4. Water:
Be sure to provide your pet with bottled or sanitized water as clean running water may not be available. 
5. Records:
If you will evacuating to a pet-friendly shelter (see links to pet-friendly shelters below) you must provide a copy of your pet's current medical and vaccination records.
6. Collar with Identification & Leash:
It is so important have proper identification for your pet at all times, especially in a state of emergency. Make sure the contact information on your animal's tags are accurate and up to date (as well as any information associated with a microchip). 
Additional Supplies:
Extra medications or copies of current prescriptions

Grooming products such as wipes or sprays

Pet waste bags and cleaning supplies
Know Your Evacuation Zone 
In the case of emergency you may to evacuate your home. 
Flood & Evacuation Map Hillsborough County
Tampa Area Pet Friendly Evacuation Shelters: