Posted on
By Feed Pet Purveyor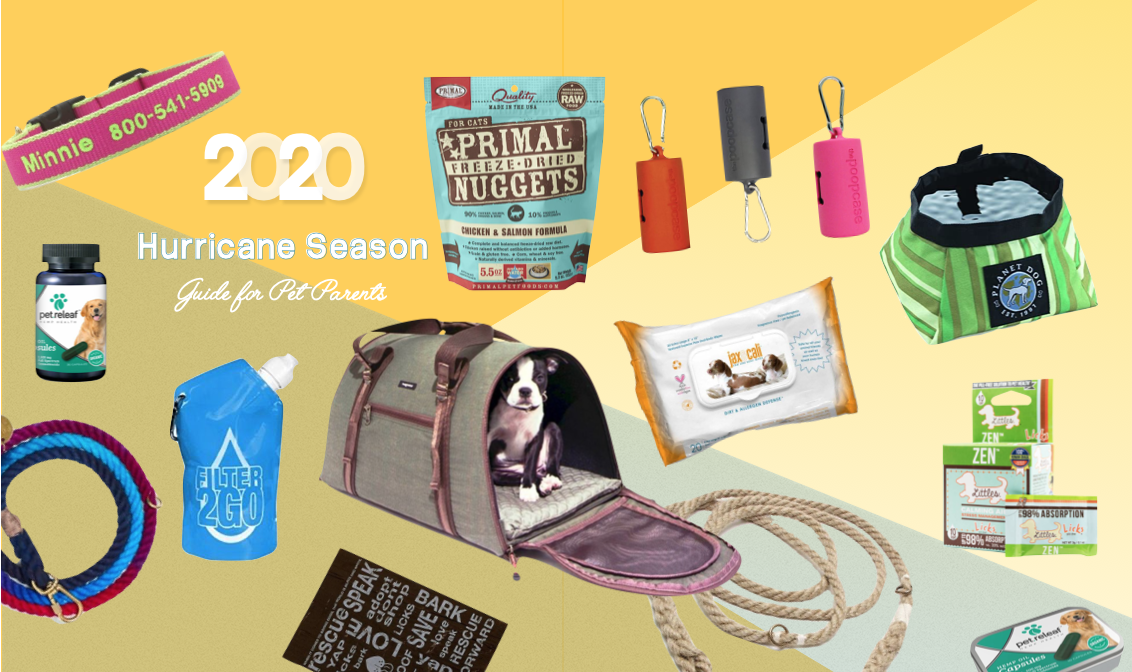 In every area of the U.S., there are many ways disasters like floods, hurricanes, fires, tornadoes and earthquakes can strike that can threaten the safety of you and your family, including your pets
Our 2020 Hurricane Preparedness Checklist 
1. Pet Shelter:
Make sure you have a crate or carrier large enough for your pet to stand and turn around in. You may also want to bring your pet's bed or blanket for added comfort.
Our recommendations: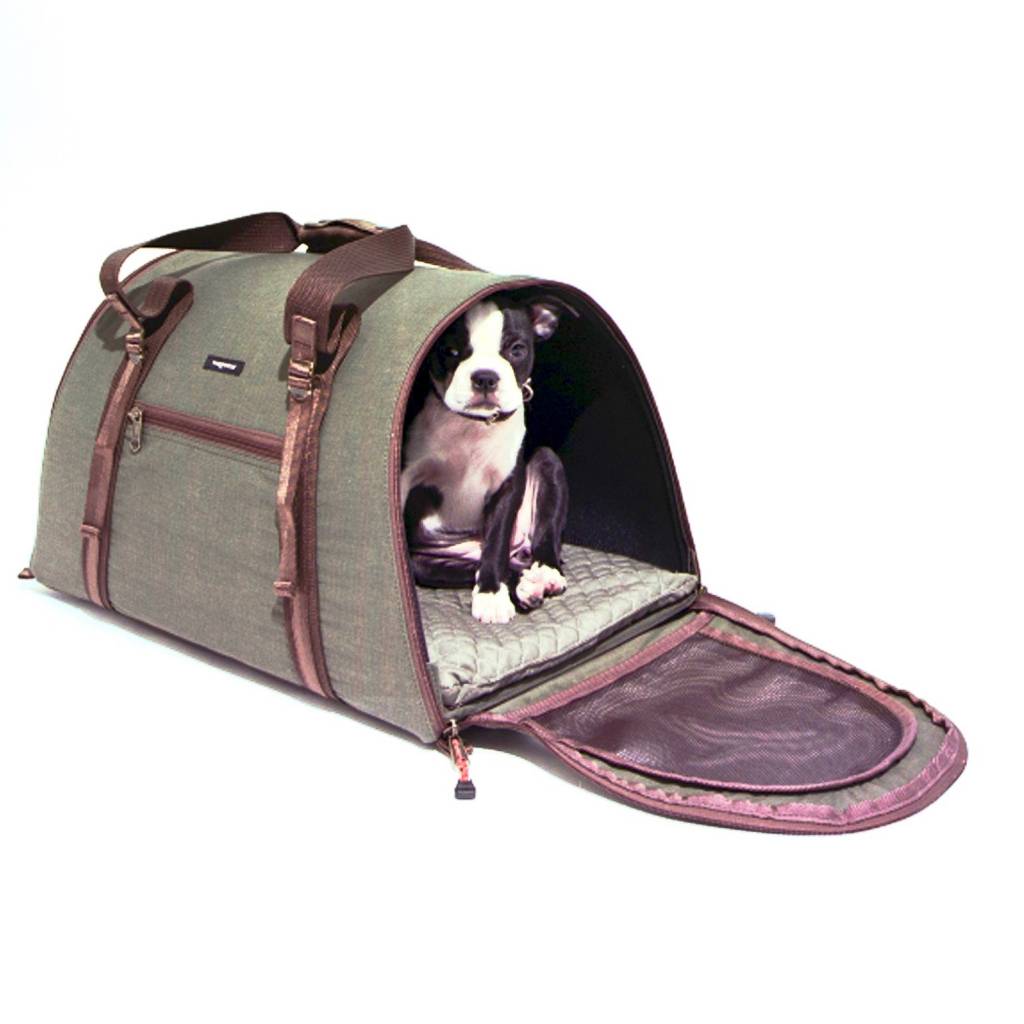 WagWear Ripstop Carrier | Feed Pet Purveyor, $228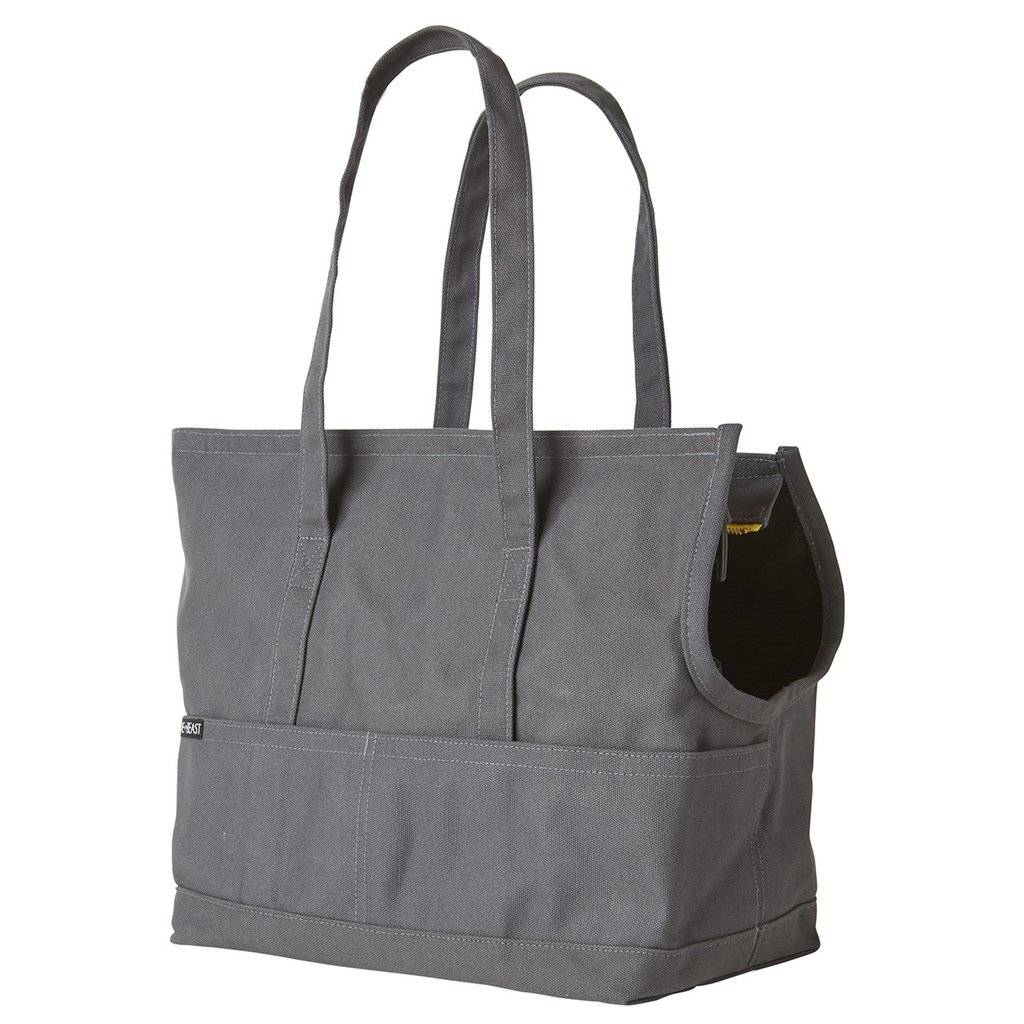 Love Thy Beast Pet Tote  | Feed Pet Purveyor, $160 
2. Food:
Be sure to have enough food for at least a week. Freeze-dried food mixes are an excellent option for real and raw food feeders during the state of an emergency where frozen or fresh alternatives are not a viable option. 
Our recommendations for dogs: Grandma Lucy's, K9 Natural, Primal, Sojos, Steve's Real Food, Visionary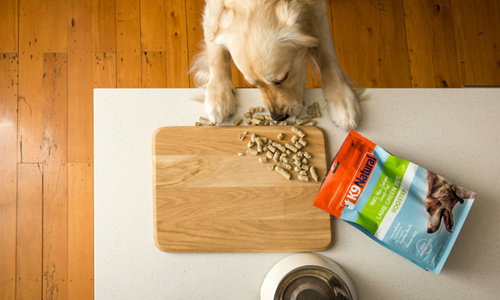 Our recommendations for cats: Feline Natural, Grandma Lucy's, Primal, Steve's Real Food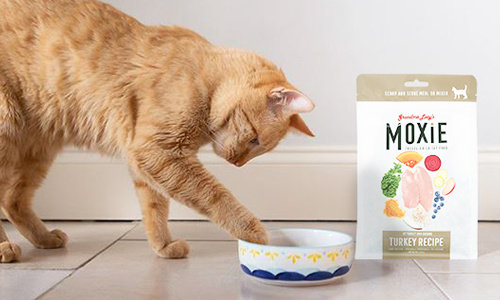 3. Water
The Bark suggests taking one gallon of water per day for each medium- or large-sized dog. If you're not able to bring clean drinking water we recommend brining a portable water filtering system. You'll also want to make sure you have a clean water bowl that can be easily cleaned and stored.
Our recommendations: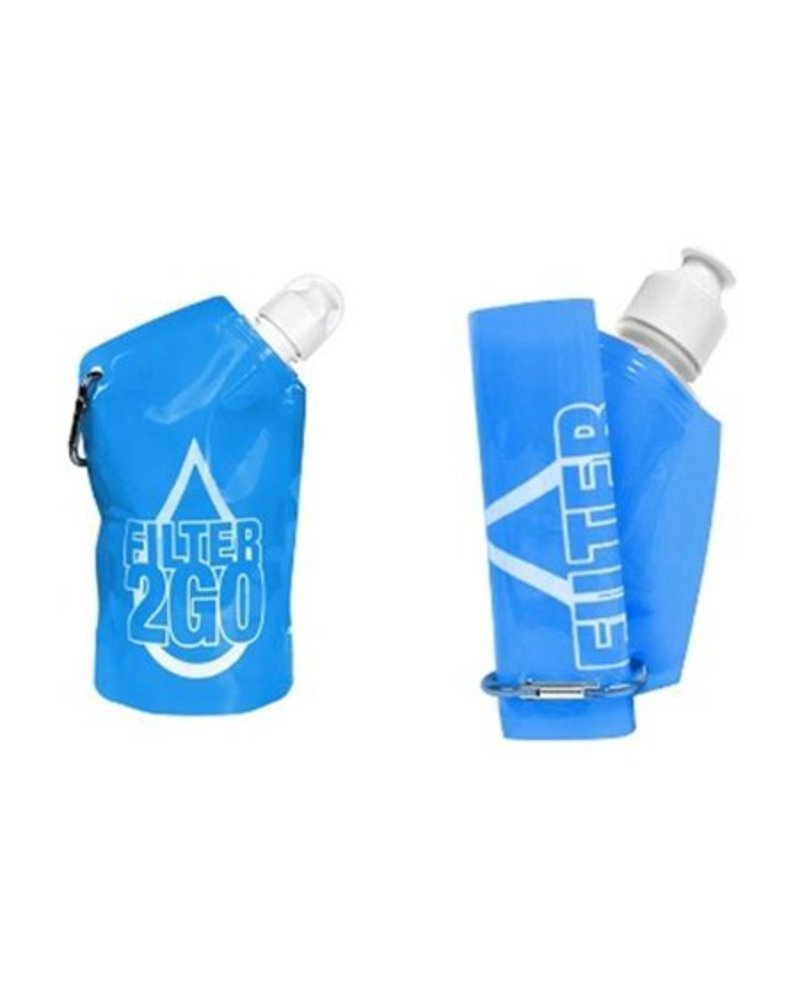 Filter To Go Pocket Bottles which can last up to 60 days (or 40 gallons of water) | Feed Pet Purveyor, $9.99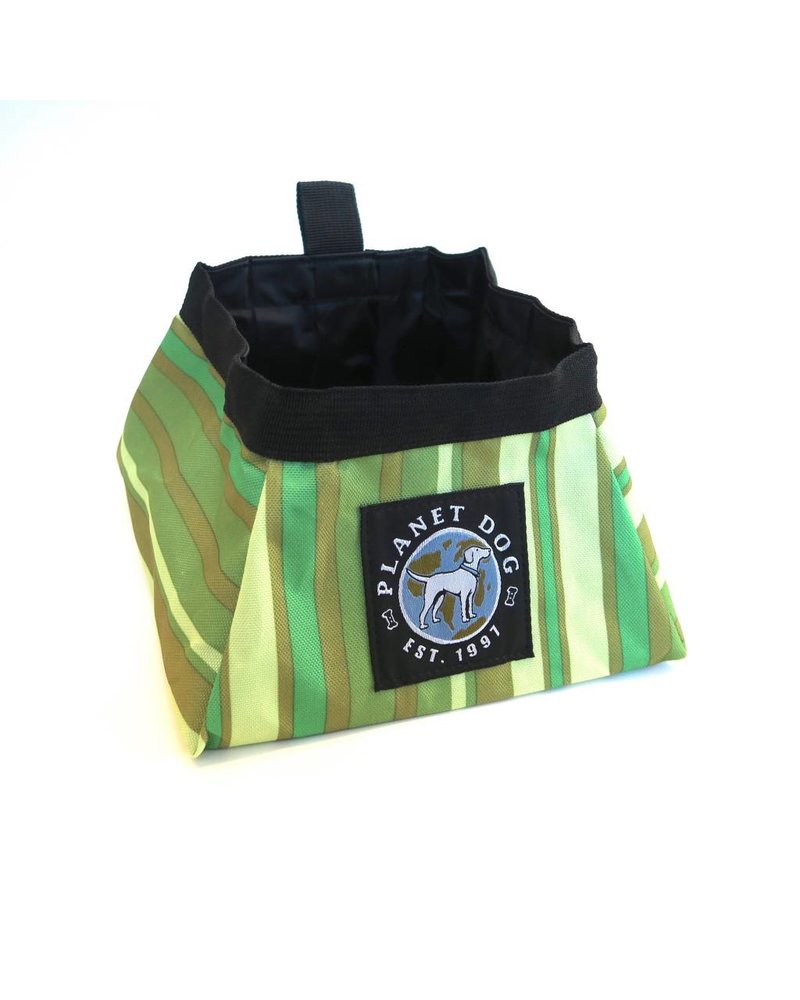 Planet Dog Collapsible Water Bowl | Feed Pet Purveyor, $14
4. Supplements:
It is very common for our pets to also feel the same stress as we do during emergency scenarios. During these times you may want to consider relieving some of your pet's tension with a natural calming supplement. 
Our recommendations: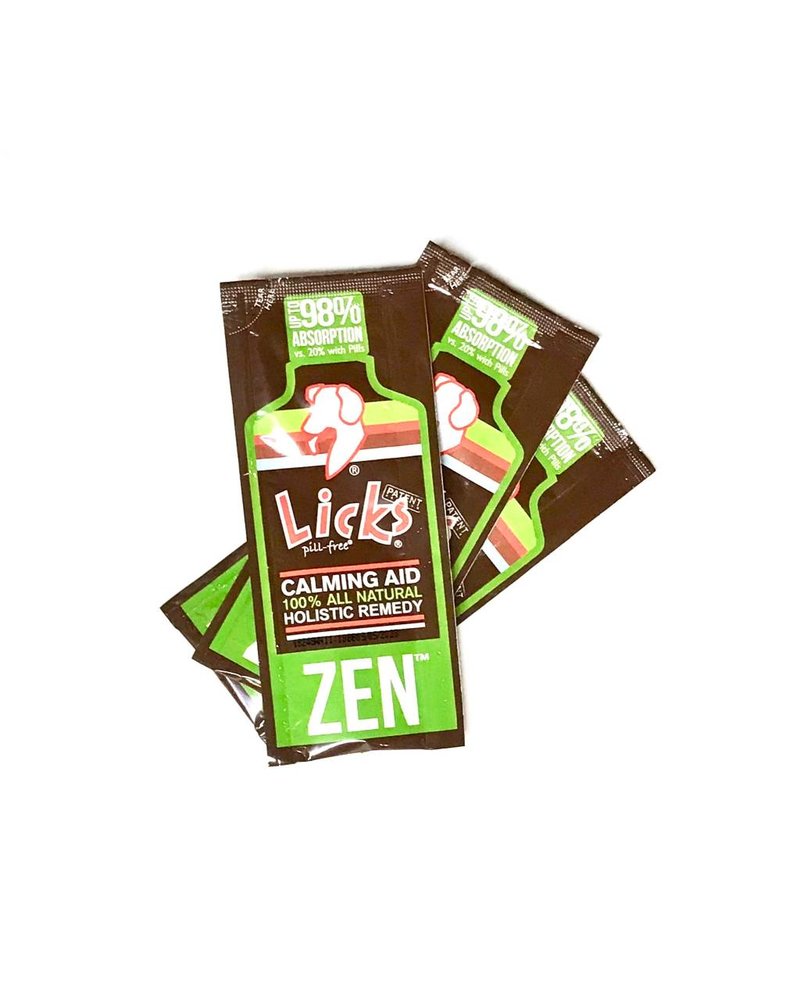 Licks Pill Free Zen Calming Aid | Feed Pet Purveyor, $2.76-$12.99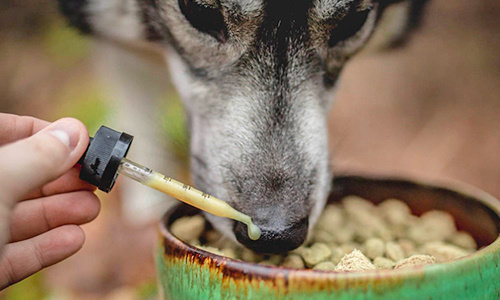 Pet Releaf CBD Oils or Capsules | Feed Pet Purveyor, $19.99-$79.99 (price varies by strength and size of animal)
5. Collar with Identification & Leash:
It is so important have proper identification for your pet at all times, especially in a state of emergency. Make sure the contact information on your animal's tags are accurate and up to date (as well as any information associated with a microchip). 
Our recommendations:
Up Country Custom Embroidered Collar These personalized collars can be customized with your pet's name and your phone number. Note: Make sure you order ahead of time as these collars can take a few weeks to arrive.
Green Trout Outfitters adjustable hands-free leashes
Found My Animal adjustable hands-free leashes
6. Records:
If you will evacuating to a pet-friendly shelter you must provide a copy of your pet's current medical and vaccination records. It is of the UTMOST importance for you to verify your pet is microchipped with up to date contact information. Many times when a pet is adopted from a shelter or rescue, your contact information is NOT automatically added to your pet's microchip. This is a very simple and free prevention step that can be the difference between your pet's safe return or not. To check and see if you need to update your pet's microchip visit your local veterinarian and have them scan for your pet's chip. Most vet's do not require an appointment for this type of visit and will scan your pet for free.
7. Cleaning Supplies:
You'll want to make sure you have supplies to help keep your pet clean and sanitary during the event of an evacuation. Pet waste bags grooming wipes can be a great versatile addition to any hurricane supplies list.
Our recommendations:
Jax & Cali Paw & Body extra large grooming wipes 
Metro Paws Poopcase & Good Karma Refill Rolls
Additional Supplies:
-Extra medications or copies of current prescriptions
-A photo of you and your pet together (in the case your pet is lost and ownership verification is needed)
-List of animal friendly pet shelters in your area (and backup shelters in case some shelters may be unavailable or full)
Know Your Evacuation Zone 
In the case of emergency you may to evacuate your home. 
Tampa Bay Residents:
Flood & Evacuation Map Hillsborough County