Posted on
By Feed Pet Purvyeor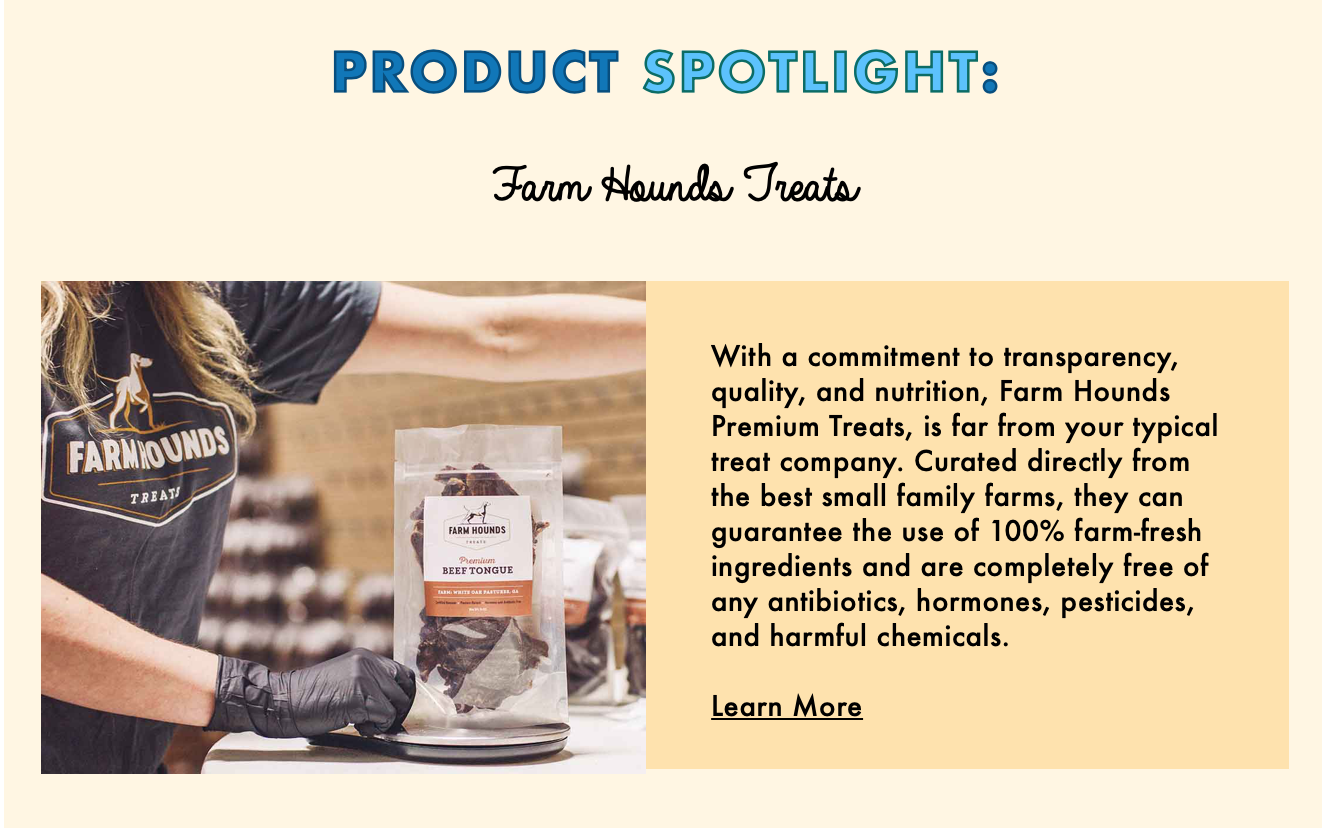 All-natural, organic treats and chews, humanely-farmed and pasture-raised to keep your dog healthy and happy!
With a commitment to transparency, quality, and nutrition, Farm Hounds makes products that they can be proud of and that our customers can be confident in — because they know the source and the farmers behind it!
Their treats and chews are unlike anything else available because they are curated directly from the best small family farms. Our customers will know the farm where they sourced the product they are purchasing.
The Farm Hounds partnership with small farms guarantees that their treats are made from 100% farm-fresh ingredients and are completely free of antibiotics, hormones, chemicals, and pesticides.
As their partnerships developed, their goal came into focus: represent an additional source of revenue for their hard-working, small-farm partners while also providing our customers with products that will help keep your dogs happy, healthy and spry.
Shop Farm Hounds Treats + Chews