Posted on
By Feed Pet Purveyor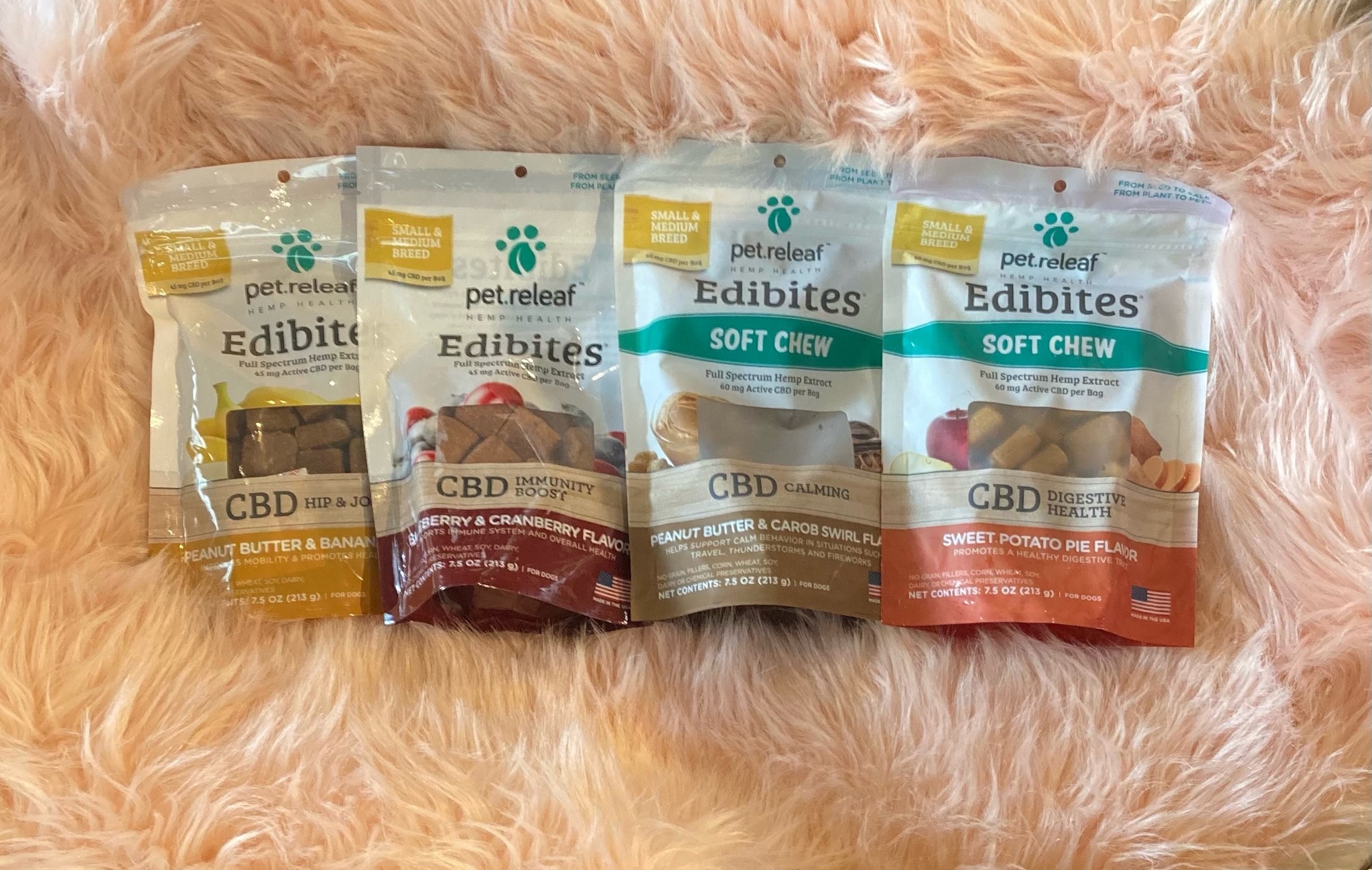 CBD has a wide variety of benefits to help pets with a wide array of ailments. We are so excited to introduce our new line of Organic CBD infused treats with even more added benefits.
CBD + Marshmallow Root + Ginger
CBD + Chamomile + Baobab
Edibites for Hip & Joint Care:
CBD + Glucosamine + Chondroitin + Noni
CBD + Cranberries + Blueberries
About Pet Releaf
"Our full spectrum CBD Hemp Oil that is utilized in our new Edibites is grown at the largest USDA certified organic hemp farm in the United States. We planted a specialized proprietary strain, PR-33, grown specifically with pets in mind. Since we use the entire plant (seeds and stalk), our CBD hemp oil provides all of the benefits of CBD while also providing the multitude of additional benefits provided by the terpenoids and flavonoids."