Posted on
By Lindsay Meyers BS CT/LVT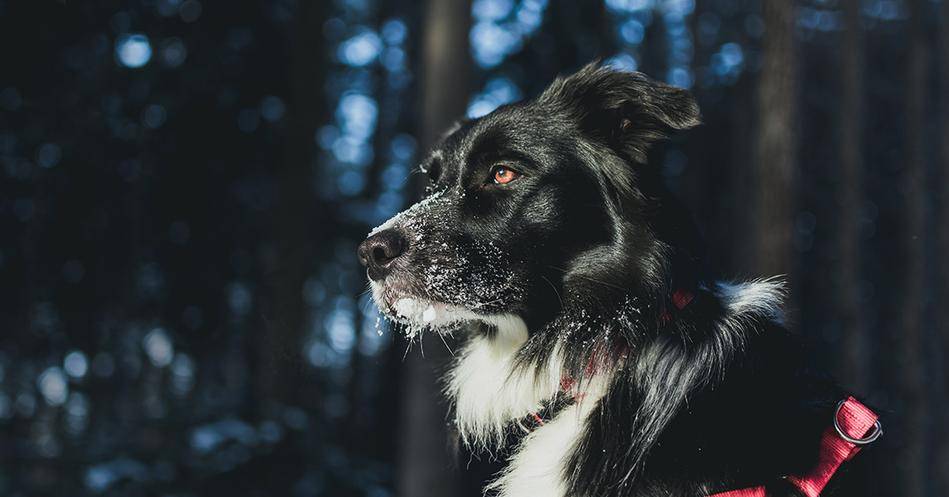 Hippocrates said, let food be thy medicine and medicine be thy food.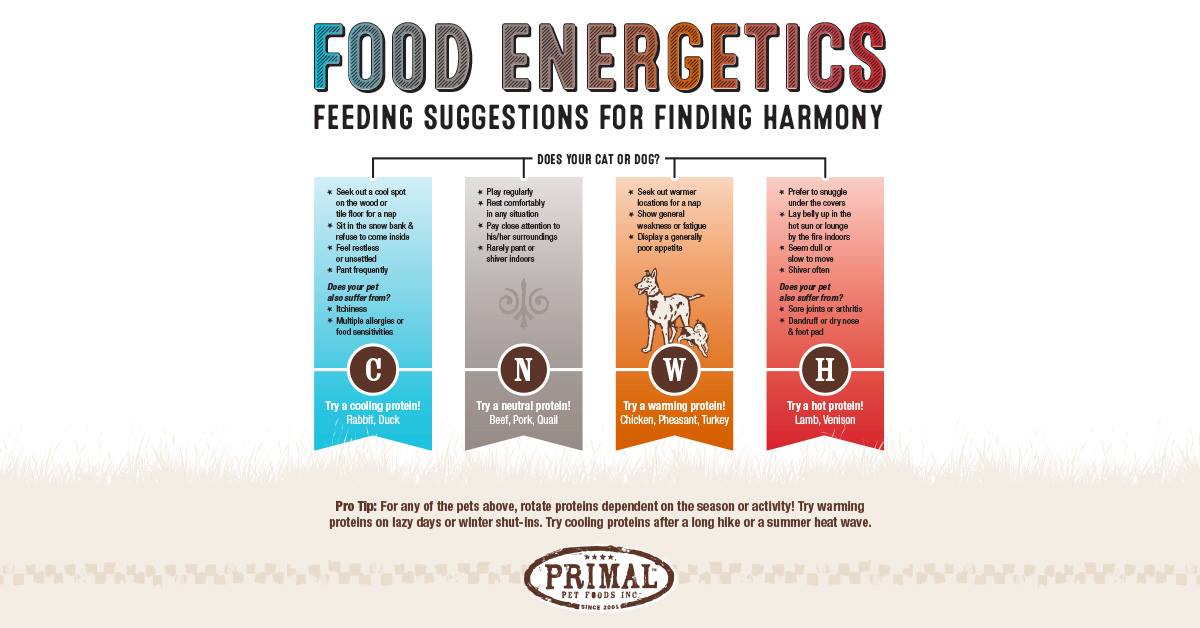 We believe every dog and cat deserves access to real food, raw meats, and fresh organic produce to fuel their bodies. When Primal Pet Foods started in 2001, founder Matt Koss worked closely with his holistic veterinarian to help heal his beautiful dog, Luna. Their partnership led to a level of understanding between two seemingly unrelated fields of chef and veterinarian. That partnership has kept Primal close with the holistic veterinary medical community for years, and they are proud to print food energetics on every bag to help our veterinary friends treat their patients with the best medicine – food!
In traditional Eastern medicine, food energetics has been used for thousands of years to help achieve desired results, quite literally following Hippocrates' wise advice.
The simplified explanation of food energetics is that the body, human or animal, responds to the digestion of foods both physically and energetically. Physically, it breaks down calories and absorbs nutrients. Energetically, the body responds to the wavelengths of each food item during that breakdown. Each food can have a cooling, warming, or neutral effect on the body's energy or Qi. 
Holistic and acupuncture veterinarians will often assess your pet's Qi and prescribe specific herbs or supplements to address any imbalance. During and surrounding treatment, it's important to choose foods to keep the balance stable during treatment or to manipulate it by offering more cooling or more warming foods to help create that balance.