Posted on
By Feed Pet Purveyor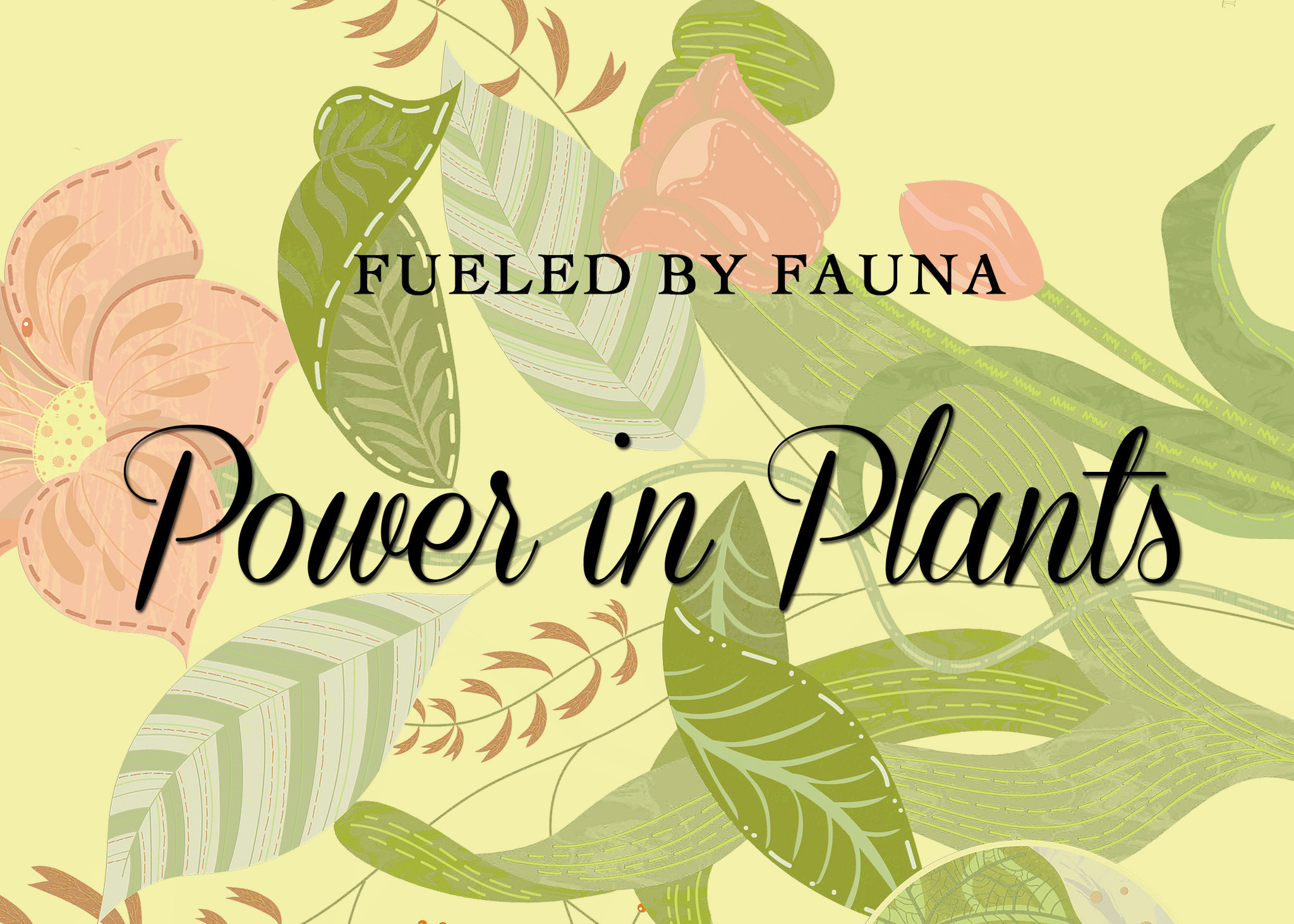 Herbs for pets? Pawsitively!
Pet owners are becoming more interested in using herbs to support their pet's immune system and to treat illness.
Herbs can have a significant benefit to your companions overall vitality and emotional well-being.


FROM LEFT: Pet Releaf Canna Care Healing Balm, The Infused Equestrian Shiny Mane + Tail Conditioner, Primal Freezed-Dried Nuggets Quail Formula, Dr. Harvey's Multi-Vitamin + Mineral
ROSEMARY
Rosemary is a great pathogen-fighter against common food bacteria, meaning it can help keep food from spoiling. And those pathogen-fighting capabilities extend to your pet's body, where it can help against various fungi and bacteria. Because of rosemary's antimicrobial prowess, it can be used in antibacterial skin or eye rinses, to help with minor cuts and burns, and for infections in the mouth area, urinary and digestive tracts.
Rosemary also contains antioxidants, which means it can help neutralize cell-damaging free radicals in the body – obviously a good thing. An overabundance of free radicals and resulting cell damage has been linked to age-related illnesses like cardiovascular disease and cancer.
Because of its antispasmodic (spasm preventing) abilities on smooth muscles, rosemary can also help the heart in some cases of cardiac arrhythmia, as well as to generally strengthen the heart. This could be helpful for animals recovering from a traumatic event, according to Herbs for Pets.
Rosemary is also known for its abilities in the digestive system, especially when it comes to gas, indigestion and other related problems. And because of its antimicrobial abilities, it can come in handy for gastrointestinal infections.
One of the greatest challenges for a dog parent can be keeping pests off of adventurous pets. Running on grass and tromping through bushes may be your dog's favorite pastime, but it also leaves him vulnerable to ticks and fleas and other undesirable bugs. Rosemary is an herb often cited for its ability to repel fleas, ticks, mosquitos and other bugs. 
-Jessica Peralta, Dogs Naturally Magazine


FROM LEFT: Sojos Organic Cat Nip, Miso Handmade Organic Cat Nip Filled Strawberry Toy, The Potting Shed Organic Cat Nip Garden in a Bag
CATNIP
Catnip is a perennial herb belonging to the mint family Nepeta cataria. It's the chemical nepetalactone in catnip that triggers a response in the brains of susceptible cats. The response is a kind of euphoria. Fortunately, catnip is neither harmful nor addictive for felines, and most susceptible cats absolutely love it. Your cat's reaction will depend on whether he sniffs or eats the herb. Sniffing produces a stimulant effect, while ingesting catnip has a sedative effect.
For cats with itchy skin, a catnip tea bath can be soothing. Steep a cup of fresh leaves in a quart of boiling water, allow the water to cool completely, and strain off the leaves. Pour the cool tea over the kitty (not her head), massage in and towel dry.
-Dr. Karen Becker, Mercola Pets
Aside from enhancing their playtime and making us laugh, catnip also has a calming effect on cats. That's why it's one of Maria Williams', DVM, favorite herbs to recommend to her clients to use at home.
"We know stress-caused illness is a huge problem in cats, and anything that lowers anxiety will enhance their lives," she says.
Stress is a real mental and physical health concern for cats and their people. Stress produces cortisol, a hormone that empowers the fight-or-flight response, which we all need in an emergency or life-threatening situation. But constant stress and the excessive release of cortisol can cause numerous health problems, including a compromised immune system.
The calming herbs help cats relax and allow them to enjoy their surroundings, as well as help keep their immune system strong naturally, Dr. Williams says. If your cat doesn't react to catnip, other calming herbs may help.
-Susan Logan McCracken, Catster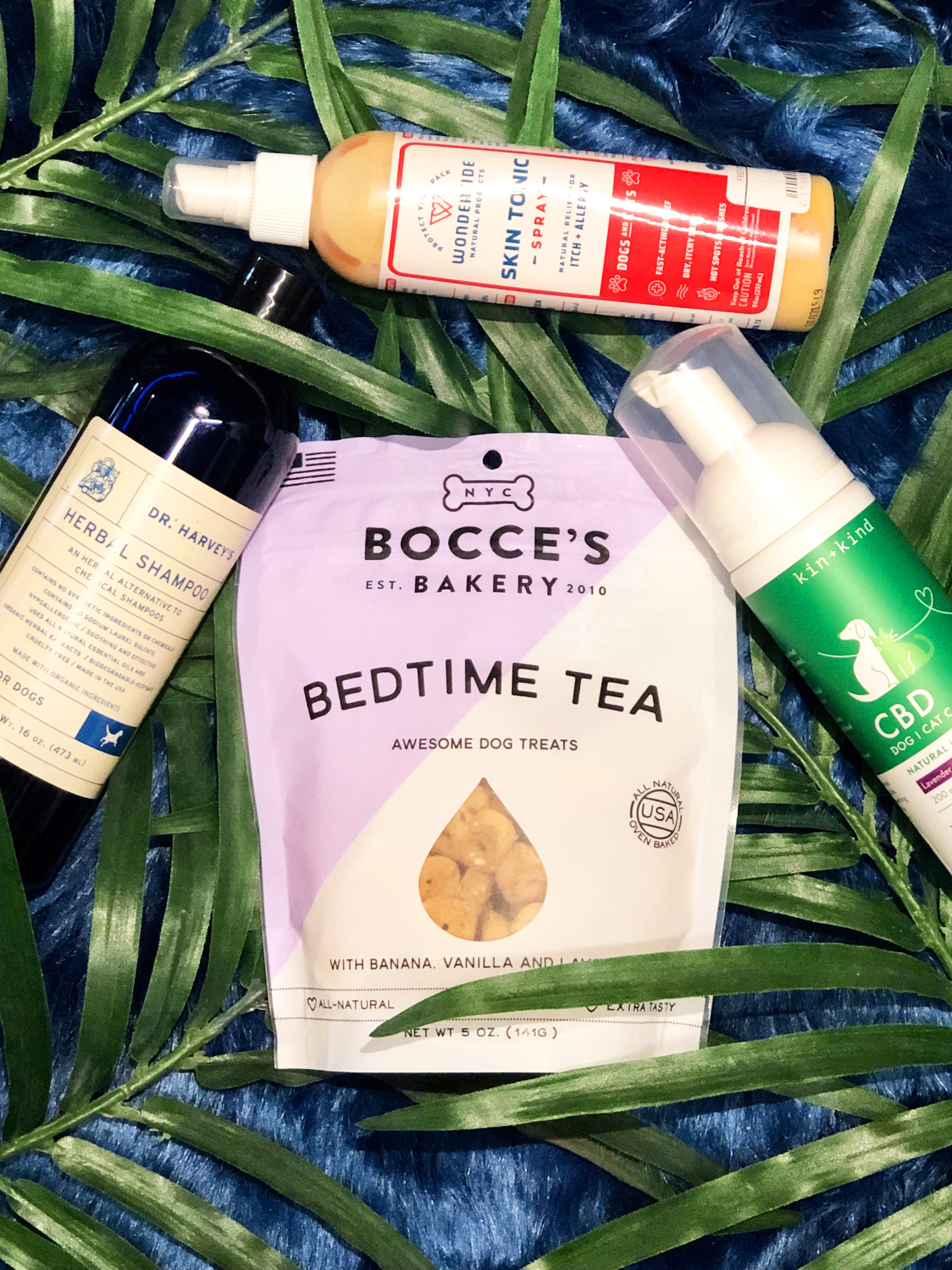 LAVENDER
FROM LEFT: Dr. Harvey's Herbal Shampoo, Wondercide Skin Tonic Spray, Bocce's Bakery Bedtime Tea Treats, Kin + Kind CBD Calming Foam
Lavandula angustifolia, or English lavender, is the purple flower we've most commonly come to associate with lavender (although there are other varieties). And in addition to a lovely fragrance, the plant has come to be known in the holistic world for its many health-benefiting properties, including as an itch-soother, natural sedative and antibacterial. Often used in oil form, this vibrant plant is clearly much more than a pretty flower.
Thanks to its antihistamine, antibacterial and anti-inflammatory properties, lavender is frequently recommended in cases of allergies, for contact dermatitis and bug bites to help soothe irritated skin and itch. It can also soothe burns and act as a tick repellent.
Lavender has long been used by aromatherapists for its stress-relieving qualities. (Ever been to a spa without smelling lavender? It's an impossibility!) And studies are reflecting these mood-elevating, anxiety-reducing and sleep-inducing benefits. So, when dealing with an anxious or agitated dog – perhaps in the car on the way to the vet – this is a handy oil to have. It may even help cheer up depressed pets.
Because of its anti-inflammatory and analgesic properties, lavender can also be used to relieve inflamed and painful joints. You'll definitely want to have some lavender essential oil in your first aid kit if you have an arthritic dog.
-Jessica Peralta, Dogs Naturally Magazine
Learn more about herbs for your pets from DogsNaturallyMagazine.com , catster.com and healthypets.Mercola.com