Posted on
By Feed Pet Purveyor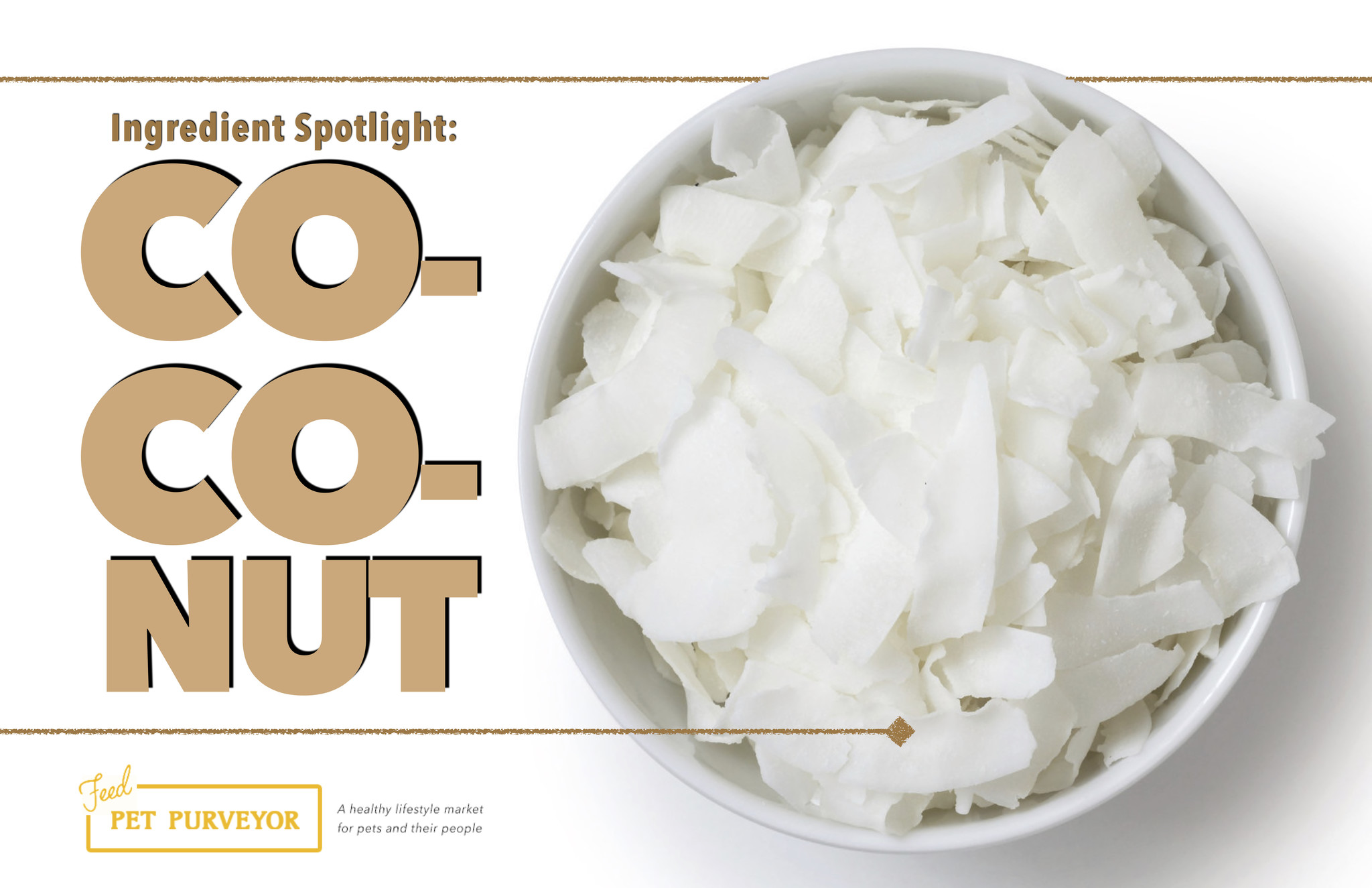 Coconut contains antibacterial, anti fungal and antiviral properties and is widely used by many people for a number of medicinal purposes.
According to Dr. Karen Becker, "Coconut oil is a concentrated source of medium-chain triglycerides (MCTs), which may have positive effects on your pet's cognitive function. This oil is also a rich source of lauric acid, which is a powerful antimicrobial agent. Coconut oil has antifungal and antibacterial properties as well."
Benefits of Coconut for Pets
Promotes healthy skin. Coconut oil can aid in the recovering from common skin conditions such as dermatitis, dry itchy skin, and hot spots
 
Hydrates and moisturizes skin which reflects in a beautiful shiny coat (less hair breakage = less shedding)
 
Prevents skin related infections like candida (yeast infections)
 
Aids in the recovery of topical skin irritation like insect stings and flesh wounds.
 
Boosts mobility in aging pets and can reduce inflammatory issues like arthritis and hip and joint pain.
 
Supplements nutrient absorption when administered in food.
 
May also benefit thyroid and brain function, insulin levels, and the body's natural immune response.