Posted on
By Feed Pet Purveyor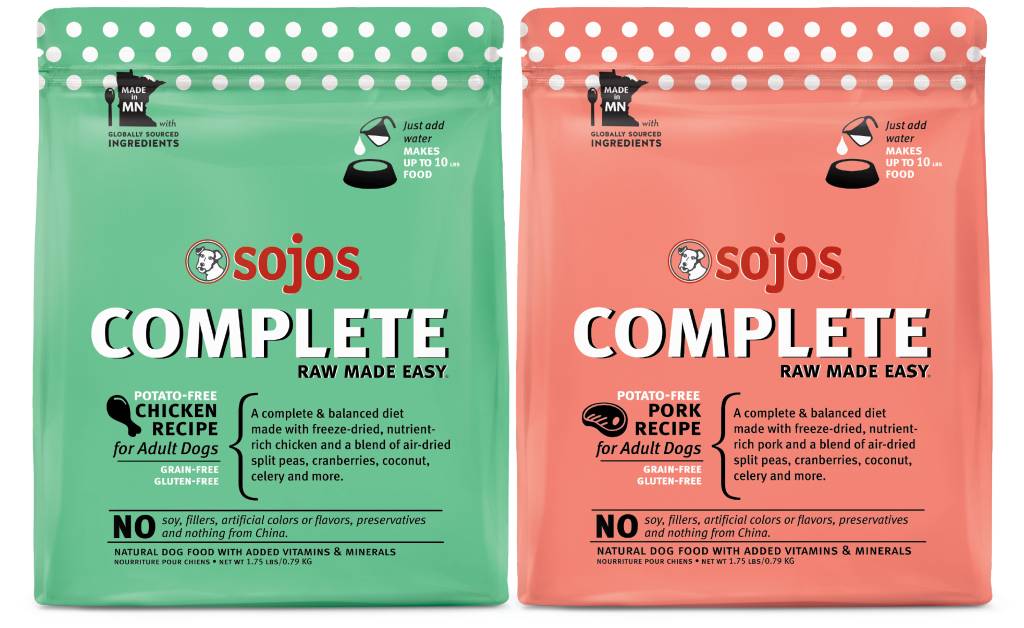 Meet the newest members of the growing Sojos Complete family—Potato-Free Chicken and
Potato-Free Pork Recipes.
A complete & balanced diet made with freeze-dried, nutrient-rich chicken or pork, and a blend of air-dried split peas, cranberries, coconut, celery and more.
Just add water and magic happens. In minutes, the awesome flavors, aroma, and abundant nutrition possible only with real ingredients is ready to serve. No mess, no hassles, no guesswork.