Posted on
By Feed Pet Purveyor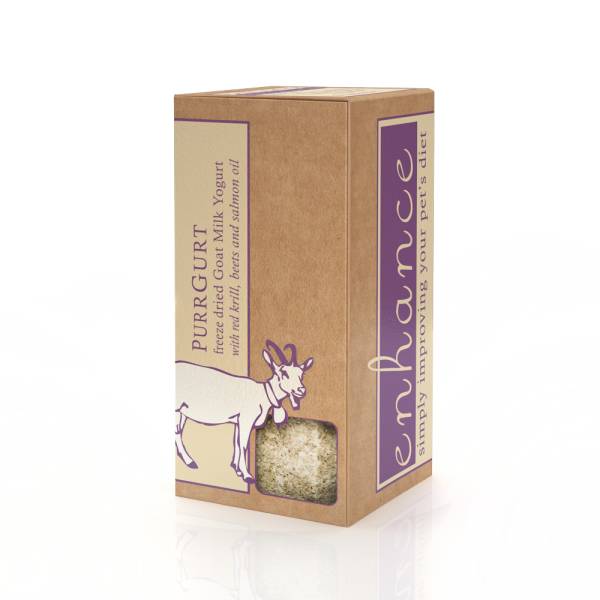 PurrGurt a Feline Centered Enhance Product for Urinary Health
PurrGurt is the newest addition to the Steve's Real Food Enhance product line! It starts with whole raw krill and salmon oil to tantalize the taste buds and then adds in a herbal cockTAIL that helps balance the PH in the urinary tract system. This product is perfect for both CATS and Dogs with stones, crystals, urinary tract problems. The blend is then finished off with L-lysine to help boost your pet's delicate immune system.
THE HERBAL COCKTAIL
Couch Grass
Works as a disinfectant for the urinary tract by acting as an anti-inflammatory and mild diuretic, aiding in the removal of waste from the body. It is gentle on the kidneys and can help with the inflammation of kidney stones.
Nettle
An antioxidant, antimicrobial, and astringent. It supports the urinary system and can lower Creatinine levels, a waste product found in the kidneys.
Beet Root
For the insoluble fiber that supports the digestive process. It also helps the liver metabolize phosphorus, an important factor for renal and kidney disease.
Mullein Leaf
To support the upper respiratory system.
Marshmallow Root
For its abilities to help the immune, urinary, and respiratory systems.
L-lysine
Helps strengthen the immune system which supports many other bodily functions.
Formulated for cats, but it works just as well for dogs with urinary issues.
Shop PurrGurt 1.6 oz bottle and 8 oz refill