Advanced paw protection from heat with tons of style to boot! Perfect for indoor use too.
Hot pavement and sidewalks are no joke when it comes to our dog's well-being. Lavasox feature a built-in heat barrier to shield from radiant ground heat and use highly breathable fabrics which allow body heat to escape, all the while remaining light, flexible and tough. They're also perfectly suited for indoor use with a sole that offers fantastic grip on hardwood and tile floors.
Sizing Instructions: Measure the front paw by having your dog stand on a piece of paper. Lift the opposite paw and mark the widest points of the paw pad on the paper. measure the distance between the marks and compare to the chart below: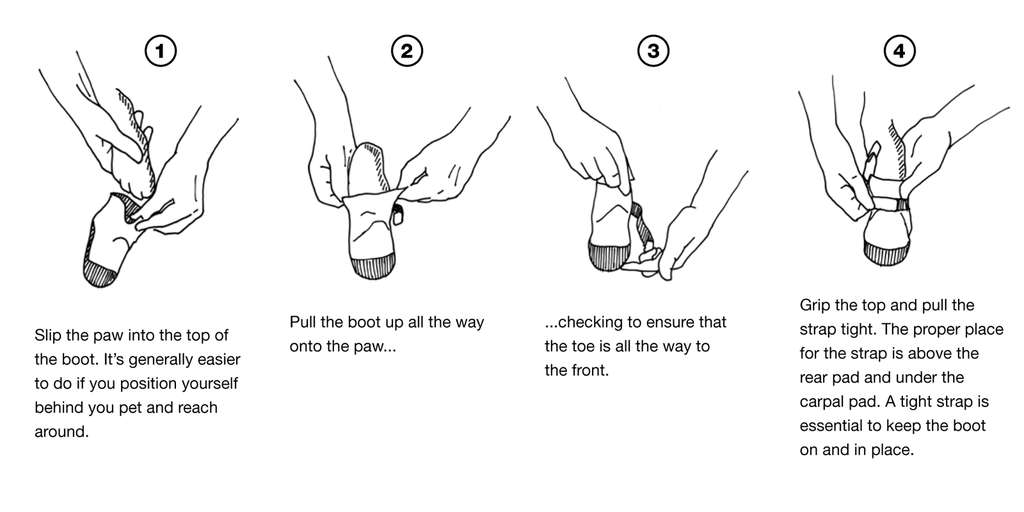 The first shoe I have tried that my dog will not try and pull off. Seems to be more comfortable than others we've tried in the past. Getting a pair of these is a great idea for anyone worried about their dog burning their feet on the hot pavement.
So happy to finally have these! We live in a very warm climate and are limited to grassy areas during the day (when the pavement is scorching!). My dog is not bothered by these shoes, like she has been from other booties that we've tried in the past. These shoes are lightweight but very durable. Her paw pads stay cool and protected while she has them on and now I don't have to worry about her damaging her feet during our walks in the middle of the day.